Fold your scarf into a rectangular shape,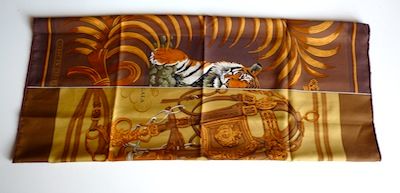 turn it face down, and fold it into pleats.
The result is a narrow strip, consisting of just a few pleats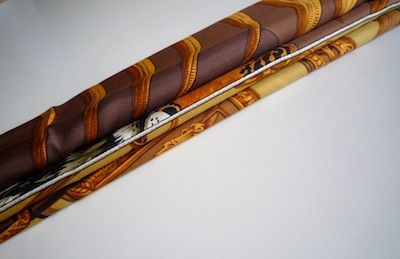 Pull both ends through a scarf ring as shown in the video (if the video doesn't show, please click
here
to see it on YouTube)
Voilà!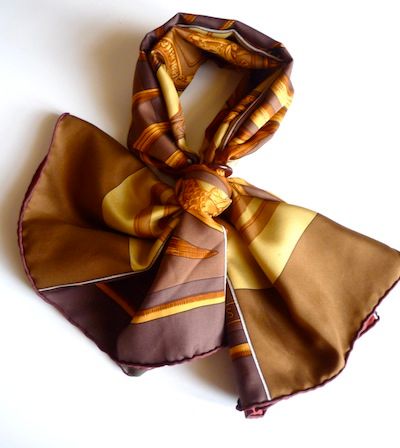 For an alternative look, pleat the whole scarf (again with the design facing down)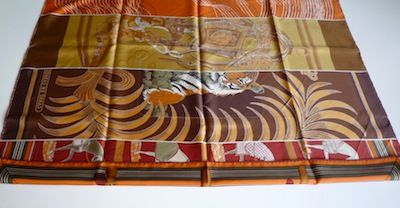 Place one pleat on top of another..
until you reached the end. This results in more pleats,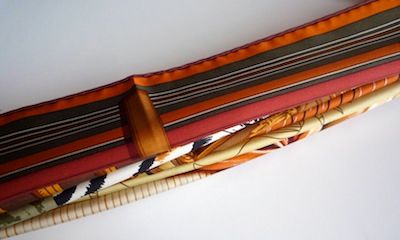 and a bow which shows most aspects of the scarf's design.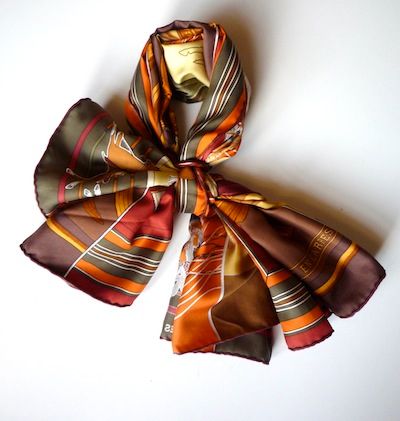 Alternative look: the scarf is just pulled through the scarf ring, without making the simple knot at the end